About Us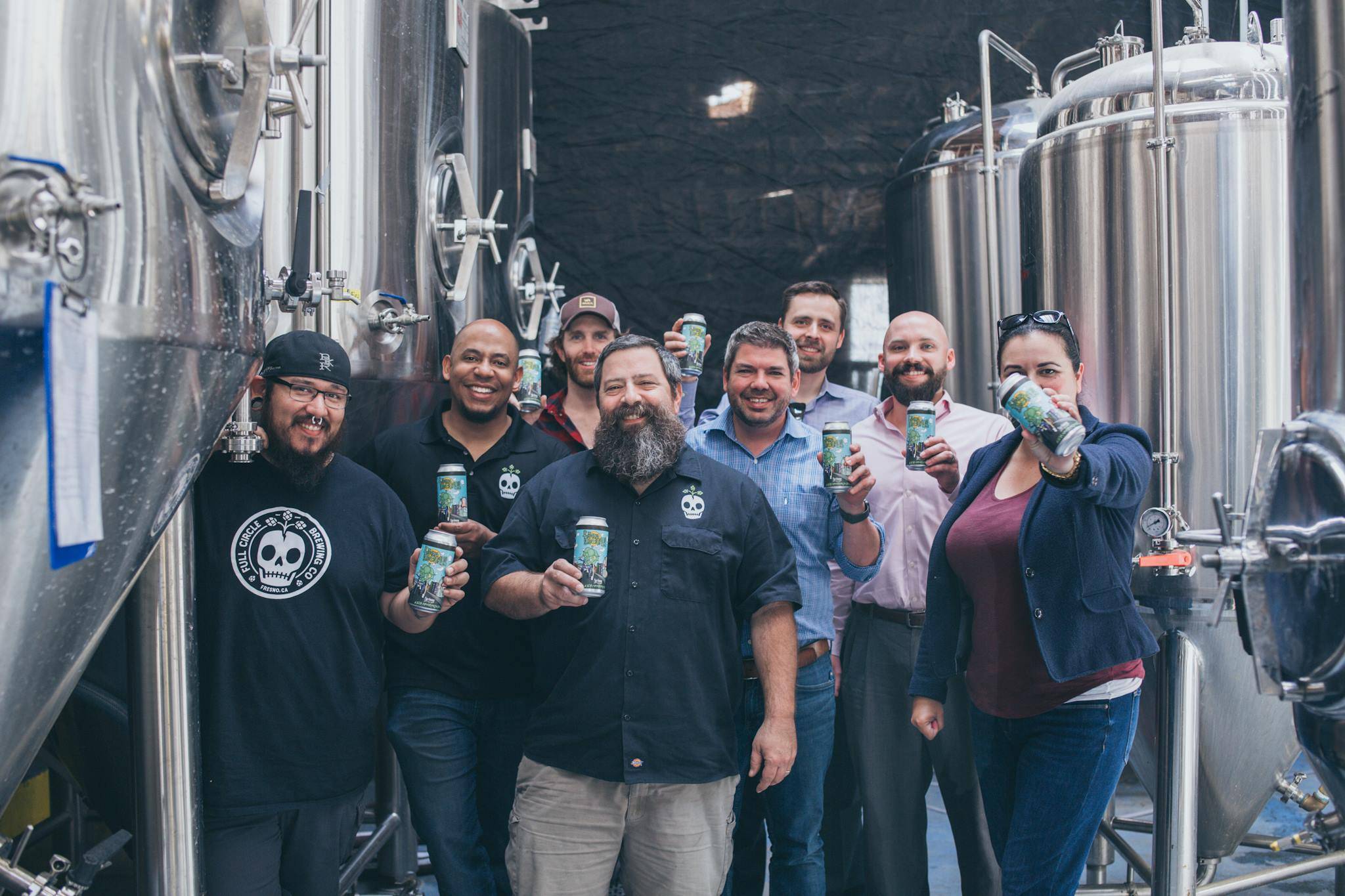 In 2016, the oldest running brewery in the Central Valley met its new owners. Today, Full Circle Brewing company is, literally, at the center of the California Craft Beer Boom!
We are...
EXCEPTIONAL CRAFT BEER - Taste the passion, commitment, and experience in every  glass and can.
BEERTAINMENT - Concerts, roller derby, bike polo, dodge ball, pub quizzes, craft nights, art shows, and other exciting events, infused with quality brews.
REVITALIZATION and REBIRTH - We are not only breathing new life into this old brewery, but are committed to reviving Downtown Fresno and our own historic Chinatown.
GROWING FAST - We have increased our production capacity 15-fold, and have increased revenues 335% is just the last two years.
COMMITTED TO THE COMMUNITY - We provide EDUCATION through our Brew University program at Fresno State, PRESERVATION though our efforts to revive historical locations, CONSERVATION through our cooperation and donations toward the Killwood Bark Beetle Crisis, and PARTICIPATION by supporting local artists and businesses.)
AN INVESTMENT OPPORTUNITY - Tap In and become part owner of this craft beer BOOM!